A recent report in Spanish by real estate firm Savills Aguirre Newman highlighted the growth of the property market in Malaga, Spain.
This is the province where Urbytus is based and where most of our users live.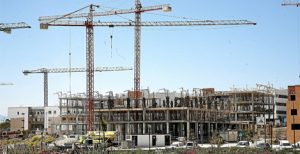 It is a market that combines local residents with a high percentage of expat communities. As a matter of fact, another report by Servihabitat states that over 25% of residential property transactions in Malaga province in 2016 involved foreign buyers.
The Savills report claims a 23.8% increase in the supply of properties for sale from 2016 to 2017. Prices have also gone up by over 5% on average.
But the figure that is most relevant to our software niche is the extremely high prevalence of new multifamily residential property on offer. 3.589 out of 3959 properties built in 2017 in the area were multifamily homes with shared areas.
This is in line with industry estimates that properties in residential communities in Spain make up between 75% – 85% of the market.
Urbytus software aims to simplify management of residential communities by connecting homeowners with relevant stakeholders such as presidents, property managers and service providers.
To adapt to new generations of dwellers in residential communities, the company is now developing an enhanced platform that allows for more transparent recordkeeping and the possibility to oversee management tasks by the same residents. Blockchain and machine learning technologies underpin these updates, with an improved user experience based on gamification, to incentivise completion of tasks in each community.