History and Events of The Presidents Club
<! ========= Cool Timeline Free 2.7.1 =========>
The Presidents Club
Creation of The Presidents Club
The Presidents Club is an initiative started by Urbytus in April 2013. The idea is nothing but sharing expertise and knowledge.
No one teaches you how to run a community and very few communities have the same problem or even no two administrators have always come across the same challenge.
CAF-Málaga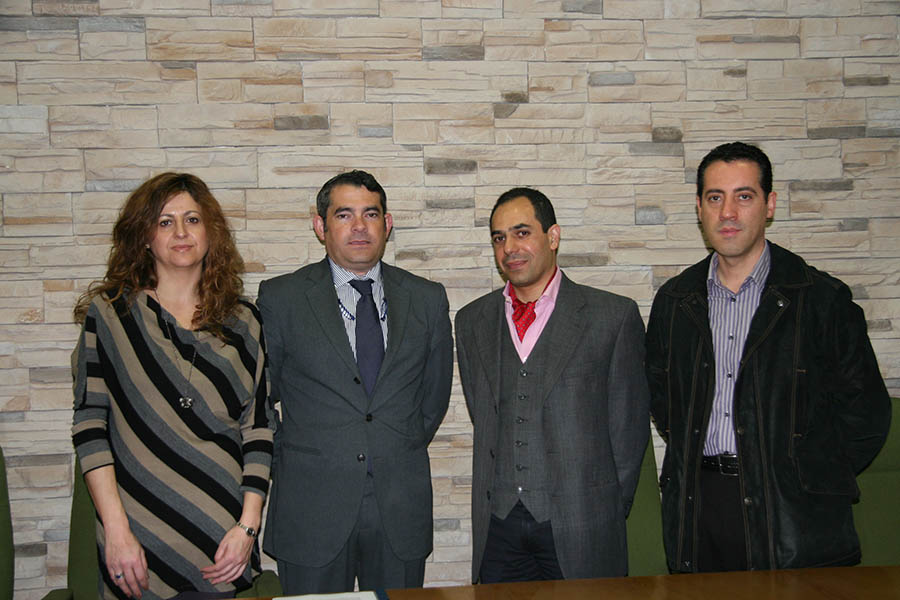 Urbytus signs a mutual agreement with the College of Administrators (CAF) in Malaga to present and provide its services at a discount to administrators who are a member of the College.
This marks a turning point in which the College of Administrator recognizes the need for the use of technologies like Urbytus in this sector.
1st Presidents Forum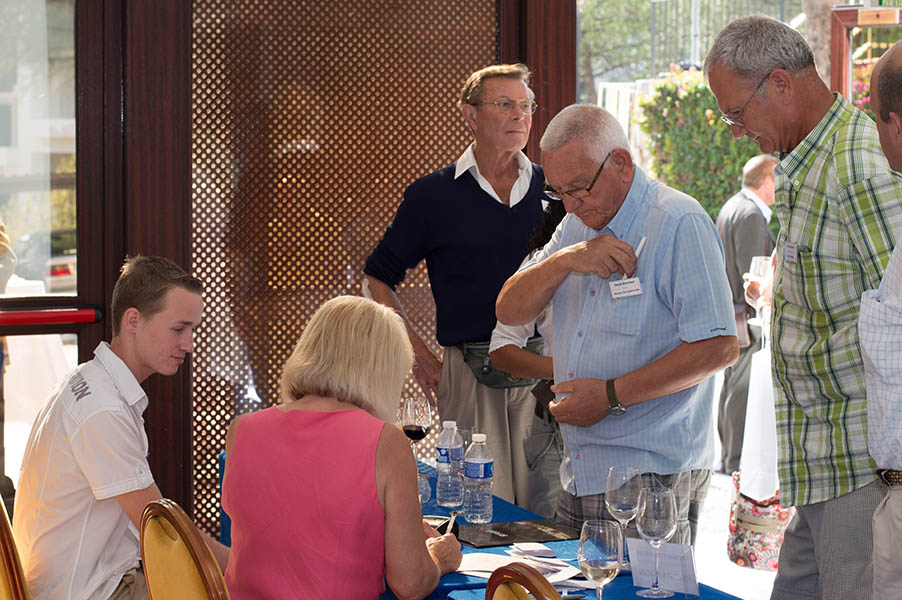 The first of its kind. Urbytus starts the initiative to bring together the presidents of communities in Costa del Sol. Over 120 presidents from all over the Costa del Sol attended this first Presidents Forum in which several companies presented their services for communities and the use case of Urbytus was highlighted by the founder of Urbytus and The Presidents Club, Ali Parandeh.
CAF-Tenerife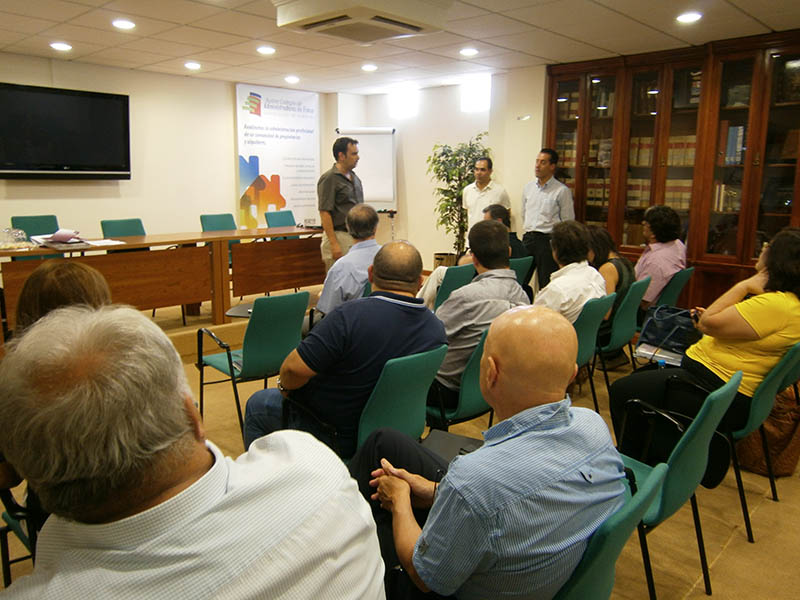 Urbytus continued to move forward breaking into the national market and expanding from Costa del Sol into Tenerife.
The College of Administrators in Tenerife welcomed Urbytus and its use in the area where there is also a high concentration of foreign residents and property owners keen to use the latest technology for their home owner association.
President's Club First Quarterly Meeting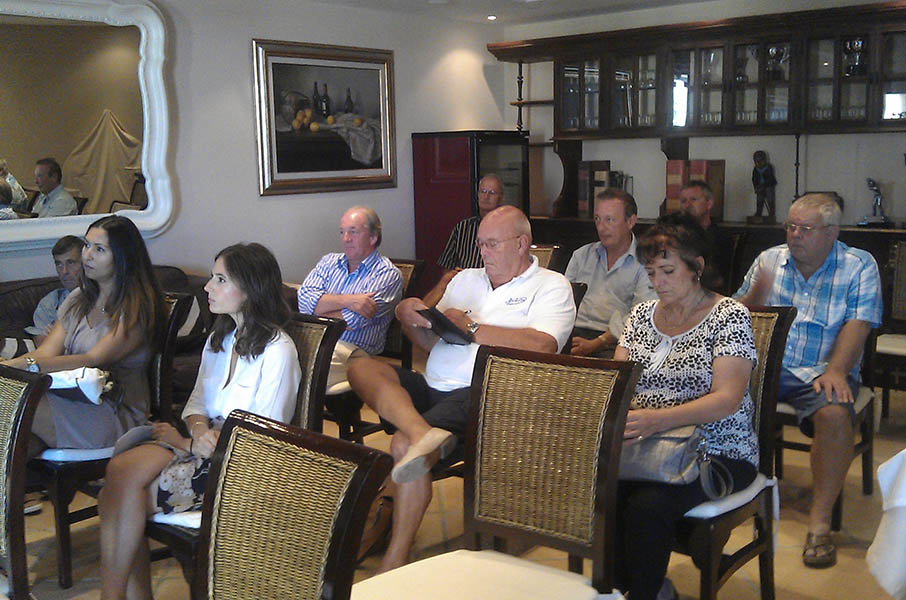 Following the successful inauguration of The Presidents Club last May at the Don Carlos Hotel, more than 40 presidents and committee members turned up at the first quarterly meeting of The Presidents Club at the Tamisa Hotel and Los Naranjos Golf Club last Monday & Tuesday 16/17th of September.
The hot topic of the day was community debts and Jeremy Boyle, gave a full talk with how these debts can be recovered and if it is worth following or not. Many communities in particular with foreign residents have found themselves in trouble and with the Spanish debt recovery system is being slow, some communities have waited as long as seven years to get court hearings and debt recovery initiated. In UK these procedures are much simpler and faster, with debts being recovered in as short a time as several months.
Equally with the use of technology and web platforms such as that of Urbytus many communities had managed to reduce their costs, gain access to free legal advice and much more. The members presents were very eager to hear and join forces with other community presidents in their neighbourhood to help improve local issues with town hall or other governing bodies and equally in many cases find solutions to common problems shared by all communities. The Club is open to all community members, presidents and owners alike and is a place for sharing experience and expertise. Those interested in joining can do so by signing directly on the online.
The Presidents Club, Second Quarterly Meeting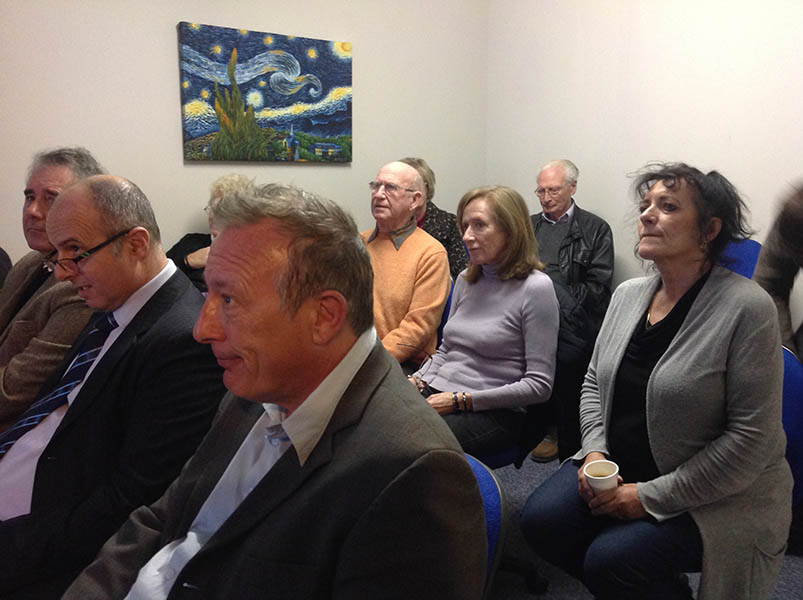 At the end of January 2014 beginning of 2014, Presidents of Urbanizations attended The Presidents Club at Urbytus. The event was well attended by Presidents from Mijas Costa, Alhaurin to Marbella.
Patrick from Op de Beek Insurance gave a talk on Presidents Liability and James Stevenson from Electronbox & PC Doctor, Spoke about the IPTV Solution for Costa del Sol.
The UK TV Channel switch offs has been one of the hottest topics for months and there are companies offering all sorts of solutions from, paid to free view IPTV.
Electronbox presented its box NEO Mx, which essentially an Android Box, could download the filmon app to allow free view of all the UK channels at standard definition and if needed, the client can always upgrade to HD view, if their ADSL line is capable of the download speed.
Other presidents shared their experiences and many were of the opinion that a simple community solution should be sought.
Second Presidents & Community Forum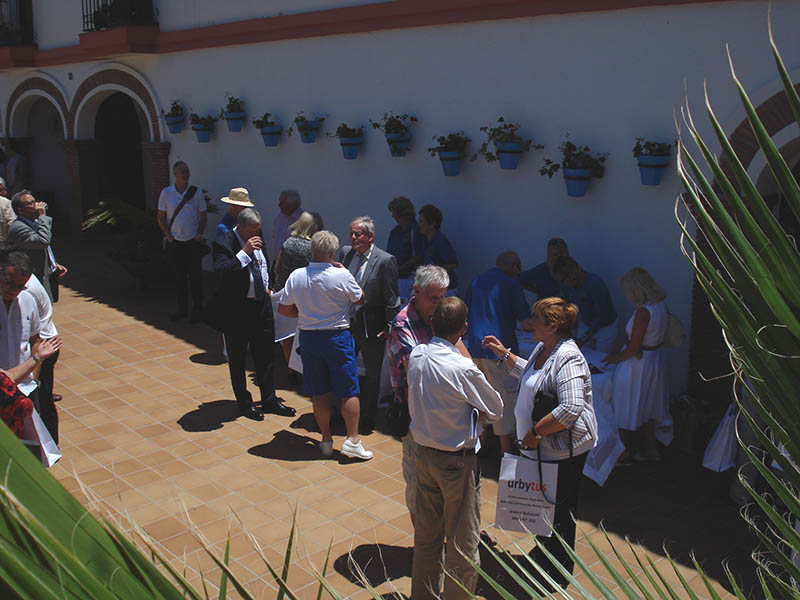 Urbytus is proud to have been the presenter of The 2nd Presidents & Community Forum on the Costa del Sol, held on the 4ht of June 2014 at La Cala Town Hall. Attended by more than hundred committee members, owners and presidents from the Mijas Costa area as well as Marbella and as far as San Pedro. The event was opened by an opening speech from Mario Bravo, Councillor of Finance of Mijas Town Hall on the importance of foreigners registering on the padron list of their respective town hall, followed by various other presenters such as Rosslyn Crotty, British Vice Consul, Lee Wakeman from Angels Nursing Group, and Alan Thomspon from CCDR, offering various services for the benefit of the community.
The Forum offered some insight and advice on the hot issues of the Swimming Pool regulations, by Tom Parkinsons from Jackson Administration, followed by a round table attended by several presidents, Luis Camuña (Vice Presidents of the Malaga College of Administrators), David Searle, Belen Calleja (Manager of BC Administration in Nueva Andalucia) offering their views and advice to communities and new users of the Urbytus system.
1st President Club Golf Tournament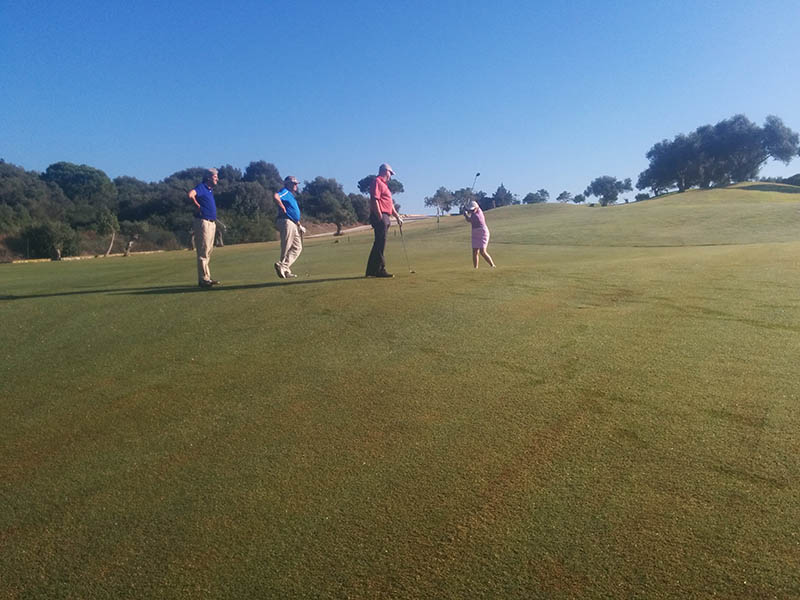 In continuation of our agreement and commitment to Cudeca, we decided to do something fun. Not everything should be work. We live in sunny, green, beautiful Costa del Sol (or Costa del Golf).
Numerous administrators and presidents along with several home owners joined this first event to enjoy a day off at one of the most prestigious golf clubs on the coast. All fees paid for the green fee were donated to Cudeca along numerous gifts and raffles that helped with the fund raising efforts of Cudeca.
Lunch with Presidents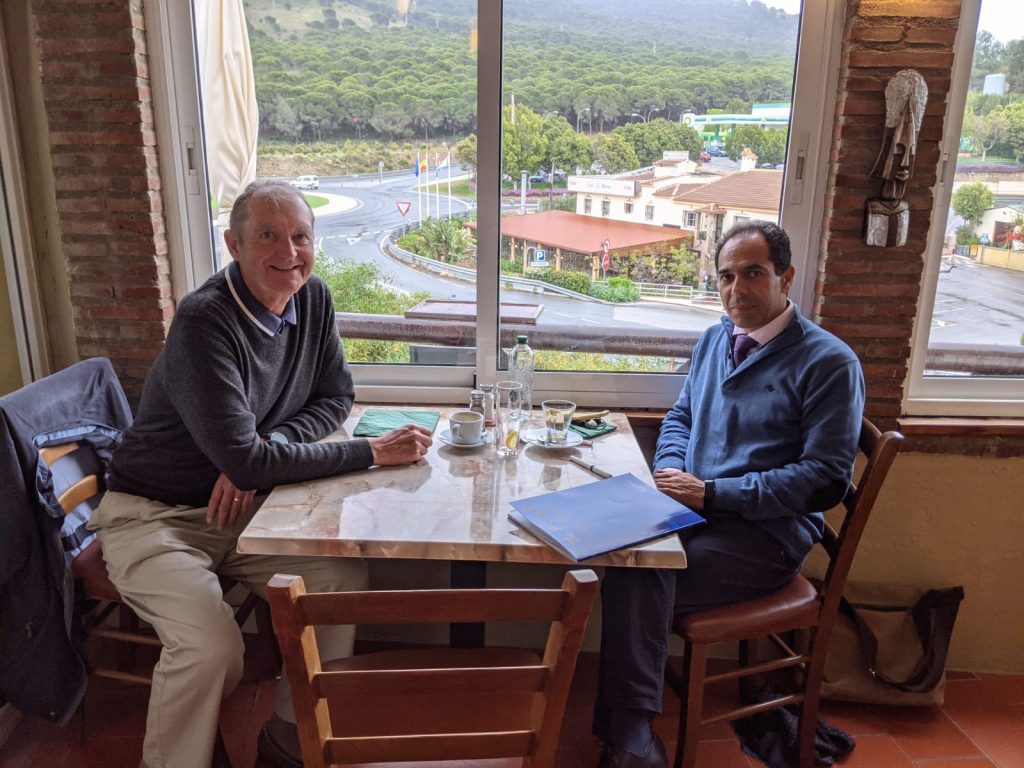 I have always been avid reader of the Financial Times Weekend. One of my favorite sections happens to be Lunch with FT.
In line with this, I have started Lunch with The Presidents Club, where every week I shall interview a president of a community during a lunch session. On 14th of April we had our first even Lunch with The Presidents Club and the next few sessions are already booked. We look forward to many more to come.