 URBYTUS is a
multilingual cloud platform,

that helps

house owners, communities and administrators

with their Homeowners' Association (HOA) needs.
The solution to create a multilingual community web site. User-friendly, compliant with HOA regulations and activated in just minutes.
The integrated solution that will save you time and make your clients happy. Communicate effectively with multiple communities at once.
Offer your services directly to homeowners associations and property management companies. Save time and effort, target clients who really need you.
Why URBYTUS?
Because we empathize with homeowners
Assisting Homeowners' Associations (HOAs) since 2009. We are a registered business in Spain, expanding internationally.

A true one-stop solution for owners, communities, administrators and service providers. Increase your revenue and cut inefficiencies.

Different pricing structures based on your role and specific needs.
What is Urbytus? Explained in 2 Minutes.
What users say about URBYTUS
Because we empathize with homeowners
Excellent web site and easy to use
Well done to all involved and a great idea for all owners to keep up to date with what is happening in the Community. I really do believe this is a giant step forward for all of us. Thanks.
Richard Bisset
Los Jardines de Santa María Golf, Málaga
http://www.ljdsmg.es
Powerful, yet simple and user friendly
I am currently acting as Administrator for a Community of Owners. I was drawn to OCM by Urbytus for its powerful, yet simple and user friendly, communication facilities. I have found Urbytus support to be prompt, professional and practical, reinforcing the fact that we made a good decision choosing OCM by Urbytus.
Ana
MarbellAdvisor
http://www.sbcc.urbytus.net
Improved communication in our community
We are all so happy! The web site has made such a difference to owners and has improved our communication no end, hence the fee is well worth it!
Running an urbanization with over 500 properties can be challenging. One of the main concerns our owners have is communication, especially when most reside away from the urbanization. OCM and UrbAdmin are now an invaluable part of our day to day working life. It is also a massive comfort to know that the Urbytus team are at the end of the phone if the need arises, to offer advice and help.
Jane Silvester
San Juan de Capistrano, Nerja, Málaga
http://www.sjdc.es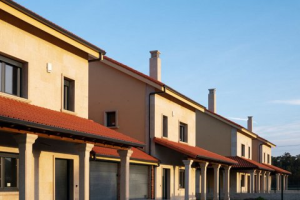 Different HOA rules in different regions of Spain Homeowners associations (HOAs) are becoming increasingly popular in many parts of the...
Read More