There is a terminology that we have started to come across more and more over the past year or so: proptech.
Proptech is one small part of a wider digital transformation in the property industry. It considers both the technological and mentality change of the real estate industry, and its consumers to our attitudes, movements and transactions involving both buildings and cities.
Looking at this definition, we believe Urbytus fits in well there, providing a change of mentality and new technology to a specific niche within real estate: management of residential communities.
In this area of residential communities, we have been saying for almost a decade now that technology could, should and ultimately would change the way they were being managed.
Just have a look at the following video and see how the need to shift from paperwork to software is explained, and how we accomplished the role:
But further improvements were still needed.
The change of mentality that we originally proposed was to look at things from the homeowners' perspective, more than from a company's. With mobile phones, artificial intelligence and blockchain technology, we believe we can take this a step further.
Homeowners should now be able to manage their own residential communities, eliminating friction in the form of excessive paperwork and unnecessary intermediaries.
Property management companies should, in turn, focus their attention to providing services that they can specialize in, offering added value and good prices by working with volume that independent communities could not reach. For example, they could specialize in staffing services for security and cleaning, become the service provider for the community.
Artificial intelligence should be able to automate the processing of repetitive tasks in accountancy, and to anticipate issues such as maintenance and upcoming bills, saving valuable time and resources for everyone.
Blockchain technology should assist with transparency, keeping ledgers of transactions and activities of the community such as voting, expenditure, and completion of tasks by service providers.
It is also time for further improvements with gamification. There is a risk of leaving the administration of a community in the hands of management companies: lack of motivation. A rewards system should take care of this issue. If there were tasks left unresolved, external users or even homeowners could also be incentivized to take part in the completion of these duties.
The result is happier residential communities and service providers. Homeowners become more interested in the upkeep of their community, saving money in the process. Service providers save time and can create additional revenue by accessing new communities offering rewards through the platform.
This is why we believe Urbytus embodies the definition of Proptech.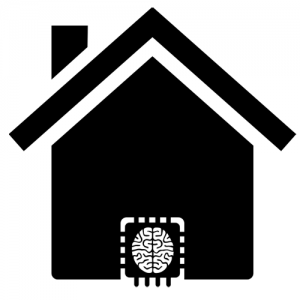 Large real estate investment companies are now seeing the value proptech startups add to their portfolios.
For example, recently in the US, real estate giant JLL launched their own proptech startup investment fund, JLL Spark, whose first investment was in Stessa, a software-as-a-service company that allows income property investors to track, manage and communicate portfolio performance.
https://www.forbes.com/sites/amitchowdhry/2018/03/27/jll-spark-buys-stessa/#601104813178
In support of this strategic acquisition, the CEO of a real estate investment firm that uses the service said: "Prior to Stessa, we were doing everything manually, working with different bookkeepers and property managers, attempting to organize everything across multiple spreadsheets. Now we have everything in one place."
Again, we see a Proptech solution providing value to the wider real estate world by automating and simplifying tasks. As mentioned by several commentators, real estate has traditionally lagged behind in the adoption of disruptive technology, so automation of repetitive tasks is usually the first step towards bigger changes.
Now is the time to take the next step in this direction. Actually, the next two or three steps.