Letterboxes full of junk mail. Important notifications going missing. How do I tell my neighbour that his dog is digging holes in our gardens? Endless general meetings, but very little progress.
Does your residential community use software to tackle these problems?
There is no shortage of options available in the market. Free or premium; for professional administrators, but also for communities that wish to self-manage their affairs.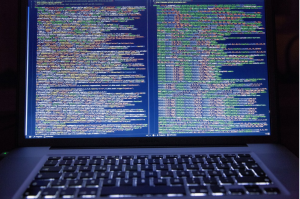 If your residential community already has a website, how often do you use it? Does everyone in the community use it?
There is a generalised problem in the software industry for property management: lack of incentives to adopt the technology.
Most software and cloud-based solutions are designed with the professional administrator in mind, focusing on accountancy. Packages like MRI and Yardi base their revenue structure on paid subscriptions by professional management companies, so they tend to neglect the interest of the most important user, the dweller of the community.
A new generation of start-ups is going the opposite way: empowering the resident with cloud solutions. The problem is that they still rely on an administrator as processing entity for most work orders. Others only work as social media platforms to connect users, but fail to diversify their revenue streams beyond advertising, making it difficult to survive long term.
Behind all these software, there is an even bigger underlying problem. People initially like the idea of using an online platform, but they get bored of the steep learning curve, or of the time they need to spend in order to access and manage jobs, time and again.
We still want things to get done and to look in tiptop condition, but we also want to keep our community fees at reasonable levels and spend time doing other things that we rate higher in importance.
The right blend of automation, machine learning, gamification, and blockchain can completely change the way residential communities are managed.
The right software for residential community management should:
Runs things smoothly in the background—taking care of the repetitive tasks in the operation—freeing up valuable time for everyone: owners, presidents, administrators and service providers.
Allow for full transparency in the management of common facilities and expenditures, even in the absence of an administrator: blockchain records, smart-contract payments, cloud-based documentation.
Incentivize users to adopt it and use it long term. Gamification could be an interesting option, especially in the era of cryptocurrencies, where tokens can be issued over a blockchain.
In line with the point above, completion of tasks by two or more residents should be encouraged. This helps to keep the sense of community. One neighbour sports a fault, a second one verifies it and the software creates a work order. Once fixed, a third and fourth resident verify the completion of the job. All these residents get rewarded for their efforts.
Connect service providers and communities directly, without the need for a man-in-the-middle. The software acts as both as an intelligent job-assigning entity, and also as an escrow of funds, in order to avoid misunderstandings and delayed payments. This would save a lot of time and money (no need to pay an administrator to forward emails to service providers anymore.
Integrate machine learning. Savings need to begin in areas where simple machine learning can replace the administrative side of the management work. This would leave management companies with enough time to take a new role: external service providers.
Take advantage of IoT devices to gather significant data that the system can learn from. Mobile apps are good. Now they need to interact with physical objects in the community.
Automate accountancy. If a machine-learning system controls budgets, work order and payments in a community, its accountancy can be almost fully automated.
With new intelligent software, the economics of the community improve. No more hired employees, while software assists in the selection of the best-possible service provider to get the work outsourced. This generates significant savings in  fees, salaries and social security expenses.
In summary, the right software for your community should allow you to save time, save your community money by automating tasks for which an administrator is paid, but at the same time allow them to provide other specialized services to the community, where they can incentivize users to verify their work get paid faster.
Now let me ask. Would you be interested in seeing how our new platform Urbytus 4.0 can help you re-shape the management of your community in this way?